Welcome to
Owl's House, Cornwall
Owl's House is perfectly placed for enjoying all that West Cornwall has to offer.
Tucked away down a typical Cornish lane this stylishly converted barn combines the pleasure of country life with the ease of modern living.
The accommodation is unusually spacious and has been thoughtfully designed. Much emphasis has been placed on comfort and quality while providing a home full of character.
---
Sleeps
5
Owl's House is a single storey, semi-detached barn conversion with 3 bedrooms: 1 double with en-suite, 1 single and 1 twin.
Beautiful rural location
Located in quiet, unspoilt countryside, yet close to Hayle, Penzance and St.Ives.
4 Stars
Awarded 4 stars by the English Tourism Council. Our guests have left some great reviews in the Guest Book and on Owner's Direct.
PRICES
Our standard week runs Friday to Friday, but we are flexible on short-stays and alternative dates. Get in touch and we will do our best to accommodate you.
About The Property
Sleeps 5 in 3 bedrooms.
The property features a huge 30ft open plan sitting room and kitchen, featuring open beams and a cast iron stove.
Doors open onto a sunny patio and fully enclosed garden which is not overlooked.
There is a double bedroom with en-suite, a twin and a single. The separate family bathroom has a free standing bath and walk in shower.
The settlement of Treven is first recorded as "Trewyn" in 1327. The name contains the element tre 'estate, farmstead', suggesting a settlement of early medieval origin.
---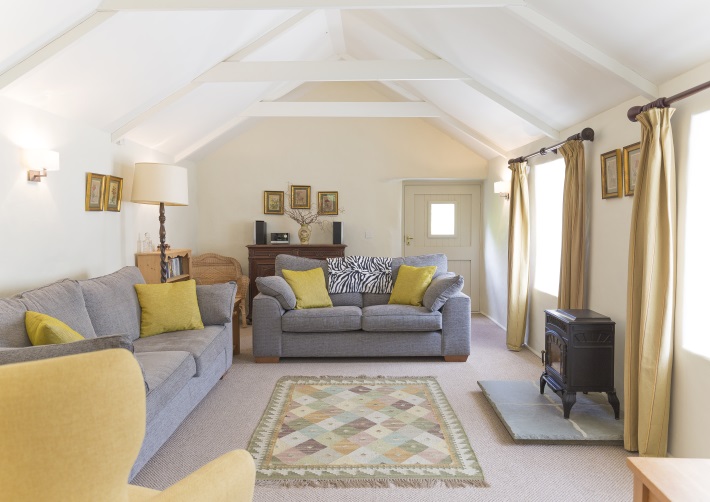 Plenty of space for everyone to relax. Comfy sofas, cast iron stove, Bluetooth stereo, TV and DVD.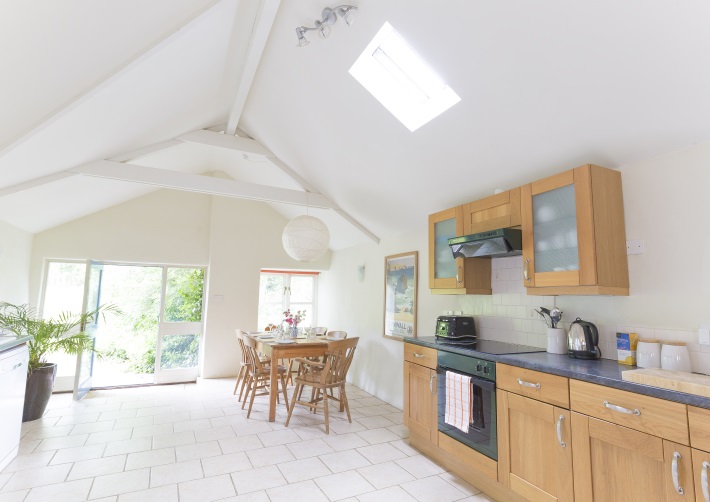 The large open plan kitchen dining room opens onto the garden. The kitchen is fully equipped, there is a full sized fridge-freezer, dishwasher and washing machine.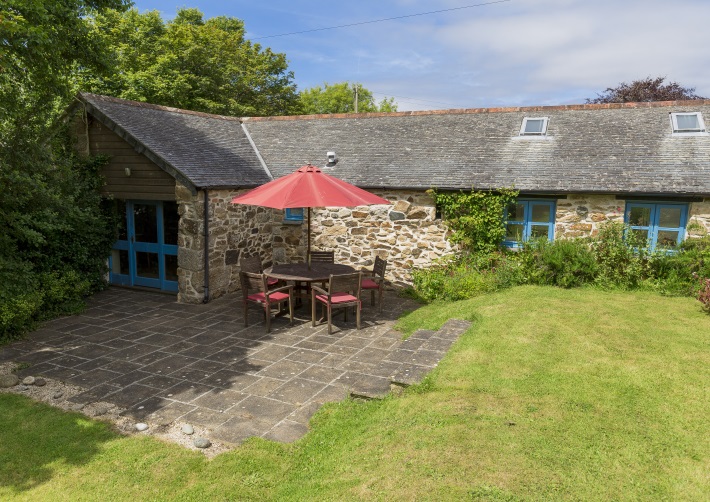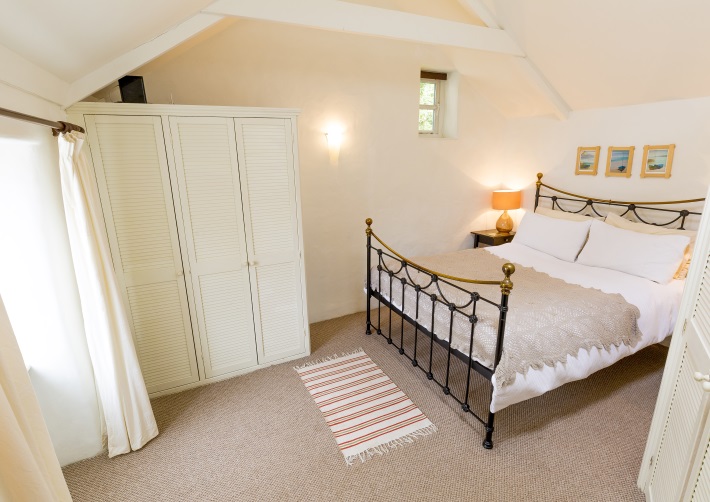 Double Room (en-suite)
All the Owl's House beds are equipped with top quality comfy mattresses and cotton linen. The en-suite features a large walk-in shower, full size sink and WC.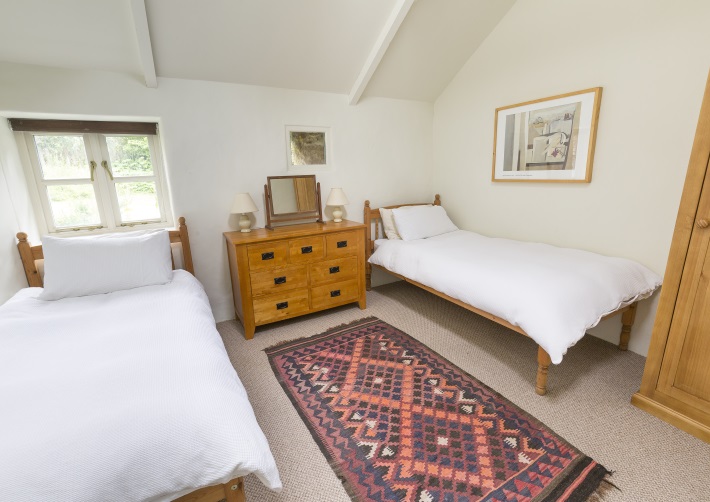 Twin Room
Full sized beds with quality mattresses, full length wardrobe and drawers. Plenty of space for adults or children.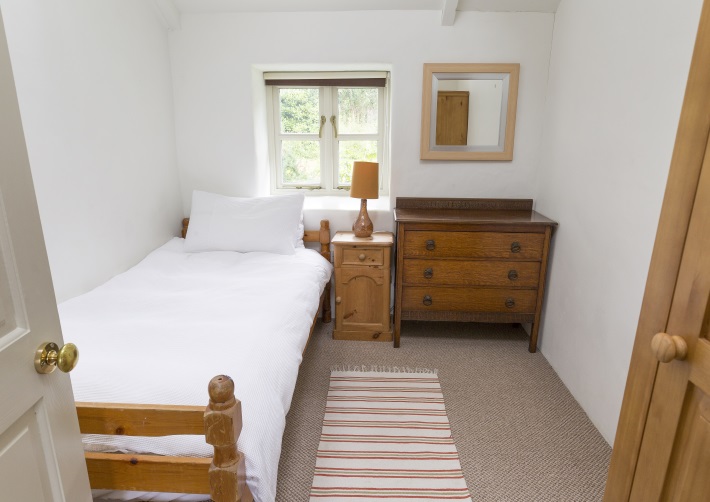 Single Room
Full length wardrobe and drawers. Full length single bed. Pretty views on to private garden.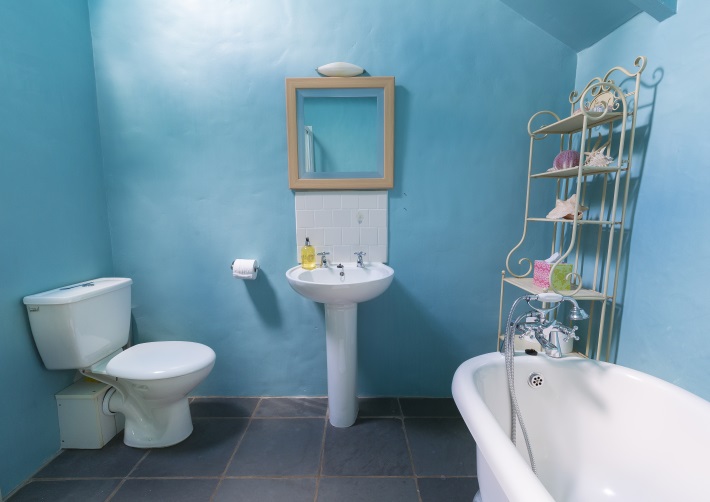 Family Bathroom
Includes a luxurious roll-top bath, a walk-in shower, and a heated towel rail.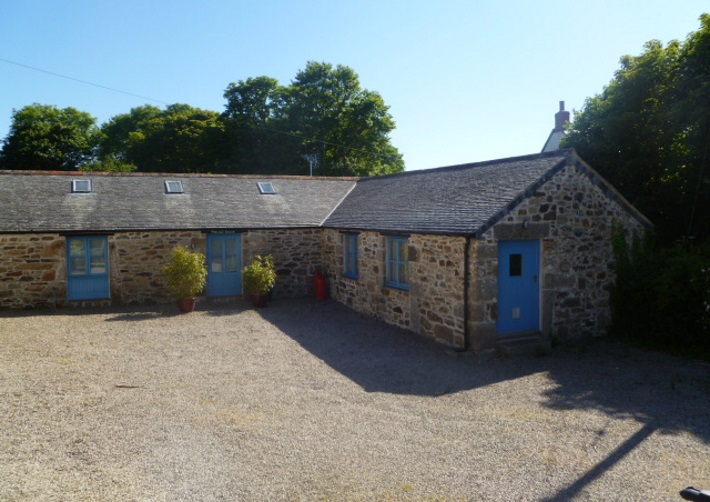 Parking
There is plenty of space for your car, your parents car and your friends car. The drive is shared with our house.
Booking
Most of our guests find us through Owners Direct, but you can save a little money by booking directly with us as Owners Direct will charge you a fee.
---
How to Book
Direct Booking - by cheque, bank transfer or paypal
You can book direct with us by cheque or bank transfer. Please send an email to confirm availability. We can answer any questions and reserve your dates.
You can pay the full amount, or a third as a deposit. The balance is due six weeks before arrival.
Through Owners Direct / Home Away Holiday Rentals
If you would like to pay by credit card, or if you are at all worried about sending a cheque or making a bank transfer, we would advise you to go through Owners Direct. They have various safeguards in place and their fee may be worth your peace of mind.
You can visit Owners Direct here
Cancellations
Please let us know as soon as possible if you need to cancel your booking.
Any money paid can only be refunded if we re-book those dates.
The sooner we know, the better your chance of a refund.
What happens after I book?
For direct booking we will email you personally after every milestone (payment request, reciept etc). Owners Direct is an automated system, and sends a variety of emails at various points.
If in doubt, email us through Owners Direct, or directly, or just call us.
We have really enjoyed our week in the Owl House. We loved the space, tranquility, the quality of accommodation and attention to detail. It is so obvious that you have worked hard to ensure that your guests have everything to hand. We are so relaxed we may forget to leave in the morning!
This is our 11th Easter break in a row at Treven Barn & Owl's House. We love it! Neil and Naomi have created a perfect home from home. We always avail of the yoga teacher, Leif ...We return to London full of hope, restored and relaxed.
I really enjoyed my stay at Owl House.
There was everything we needed there...My daughters car bottomed every time we came in and went out of the drive because of the potholes.
REPLY: Thank you. We have now replaced the gravel and created a small, gentle slope into the drive.
Nice location, comfy beds and eggs,milk and biscuits a really nice touch - would come again and reccommend to friends.
Very relaxing week.
Excellent location for all ages.
We've had a fantastic week, brilliant location and brilliant cottage! We definitely will be coming back.
We loved staying at Owls House. It was fab for our 2 year old and 5 month old... Our 2 year olds favourite thing was the beach and the dogs loved the walks nearby.
Had a lovely week...Good base to see lots of lovely places...Certainly going back fitter than I came despite my arthritus!!!
We loved being here and feel lucky to have found Owls House. The beaches, stone circles, standing stones, quoits and everything else were so much fun to explore. We will definitely tell any friends who are considering visiting Cornwall to come here. Thank you!
Lovely accommodation, delightful hosts and a gorgeous dog who has visited just to check we're ok! The barn is spacious, just as described and very well equipped...All the ingredients for a perfect holiday.
Use the arrows to read additional information, such as Top Tips for your stay, Pets, Children and so on.
Mini-Guide: Things to do. Places to visit.
We hope you enjoy exploring the area. There's a lot to see and do. Here's a selection of some of our favourite places.
---